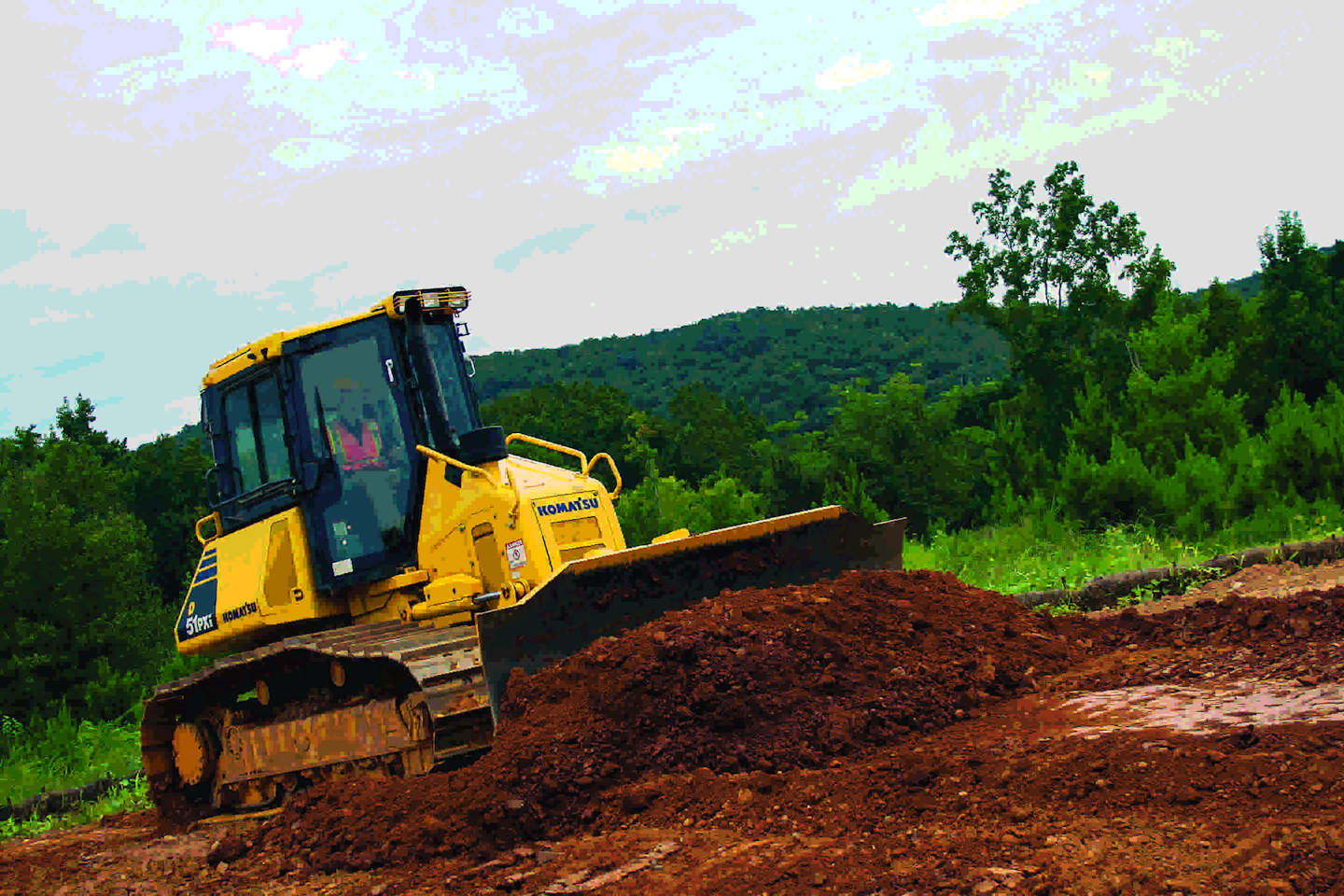 Komatsu America on Wednesday introduced its D51i-22 crawler dozer for the North American market.
The intelligent machine control dozer features fully automatic blade control capabilities and performs both automated rough dozing and finish grading.
Available in longer track-ground standard (EX) and low ground pressure (PX) models, the dozer's operating weights range from 27,381 to 29,057 pounds depending on the configuration, with a net 130 horsepower at 2,200 rpm.
The fully automatic blade control allows it to perform both rough dozing and high-precision finish grading in automatic mode. When rough dozing, the fully automatic blade control control monitors blade load and adjusts blade elevation, then adjusts when work is near the target finish grade.
The machine's integrated sensor package — which includes a factory-installed cab top global navigation satellite system (GNSS) antenna, enhanced inertial measurement unit (IMU+) and stroke sensing hydraulic cylinders — eliminates the need to install and remove GNS antennas and cables every day. The GNSS antenna measures actual elevations to provide accurate surface data.
Customer-selectable dozing modes allow the operator to tailor system response to current machine operation, while blade load settings are adjustable between pre-sets to match material conditions. A stroke sensing angle cylinder measures the actual angle of the blace for grading accuracy on cross-slope.
The dozer also includes Komatsu's Komtrax technology for fleet monitoring, as well as Topcon's construction management system.