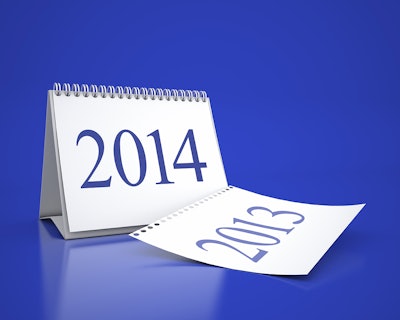 Maybe you had a successful year in 2013. Or maybe you didn't.
Either way, there is always room for improvement.
No matter how 2013 ended, it's time to prepare for a new year and a fresh start.
Our sister site Total Landscape Care offers these tips for a positive start in the new year:
Set some goals for 2014, and post them around your office.

Create an updated or new motto for your company, print it out and share it with your employees.

Share the numbers with your employees – past and future.

Find a reason for the negative numbers, and try to come up with ways to improve.

Be a positive representation around your office at all times.