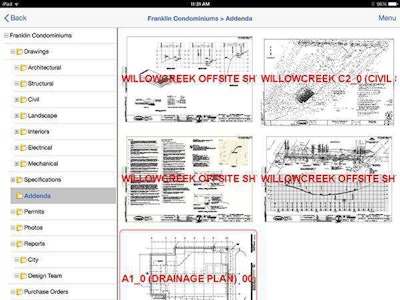 Construction software provider Dexter + Chaney has unveiled a new mobile app that aims to improve collaboration between the office and the jobsite.
The Project Plan Room app allows users to send construction documents, data and project information in real time to workers' mobile devices on the jobsite.
Users can view documents online or offline, view up-to-date information and zoom in on documents. An Internet connection is only necessary for synchronizing with the company's Spectrum Construction Software for updates or new document versions.
The app is available for Android and Apple devices and Windows Surface tablets.