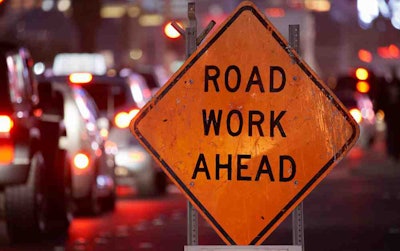 Jackson County, Michigan is set to begin $29 million in highway projects in the coming months, MLive reports.
Federal, state, city and county funds are paying for the project, the report notes.
Major highway projects in the county include:
A $1.4 million joint repair project on Interstate 94,

A $20 million reconstruction project on U.S. 127,

A $1.5 million paving project on Horton Road and Weatherwax Drive,

A $1 million project on Jefferson Road, and

$1.6 million in repaving, resurfacing and reconstruction projects in the city of Jackson
Some projects have already begun, and most are expected to be completed by the end of November.