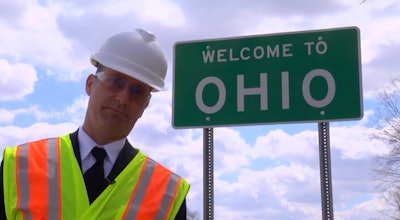 In it's latest "Reality Check" video, the Michigan Department of Transportation (MDOT) looks at why Ohio roads are in better condition than those in Michigan.
The agency began the "Reality Check" video series in March, when it launched the first two videos aimed at debunking common transportation myths.
The most recent video — "Why can't we build roads like they do in…?" — outlines that Ohio roads are in better condition than Michigan roads because of greater investment.
"The heart of this myth isn't that Ohio's roads are better than Michigan's – they are – it's about why they're better," said State Transportation Director Kirk T. Steudle. "It's not some secret formula. Ohio simply invests $1 billion more each year in its roads than Michigan does."
The video shows that every other state in the U.S. invests more per capita in highways than Michigan does. The agency notes that among its Great Lakes neighbors, Michigan invests $60 to $376 less per capita on transportation annually.
For more details about Michigan's investment in transportation compared with other states, check out the video below
[youtube 5W321V9WiYU nolink]