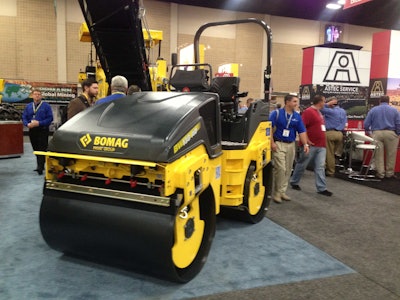 Bomag's BW138AD tandem roller, powered by a Tier 4i 45.3-horsepower, water-cooled Kubota diesel engine, now has the Bomag's Economizer technology as an option, which gives operators a real-time reading of soil stiffness during the compaction process.
The Economizer uses an acceleration sensor to measure stiffness of the material across the compacted material, and then displays the data using a series of 10 yellow LED lights on the roller's instrument panel. The lights stop increasing when maximum compaction has been achieved and suddenly drop to indicate a weak spot in the material.
For more, click here.
Watch a video of the Bomag tandem roller here.
[youtube yv5NuY7C31Y nolink]