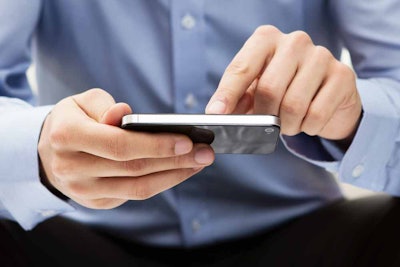 A former National Security Agency (NSA) chief learned Thursday that trains are public places — really public places, with people who can overhear and disperse information from private phone conversations.
Michael Hayden, who directed the NSA and the Central Intelligence Agency (CIA) under President George W. Bush, disclosed off-the-record comments to reporters during several phone interviews while he was riding an Amtrak Acela express train from Washington, D.C., Thursday afternoon, USA Today reports.
But the reporters weren't the only listeners. Fellow passenger and former political strategist Tom Matzzie (@tommatzzie) tweeted Hayden's critical comments about the current administration, noting that the former NSA chief was "behind me blabbing 'on background as a former senior admin official.'"
Matzzie tweeted the information for about 30 minutes.
After receiving a call from his office about the tweets, Hayden posed for a photo with Matzzie and had a brief conversation with him.
"He was a gentleman and we disagree," Matzzie tweeted.
A thread of the tweets is available on Yahoo News.