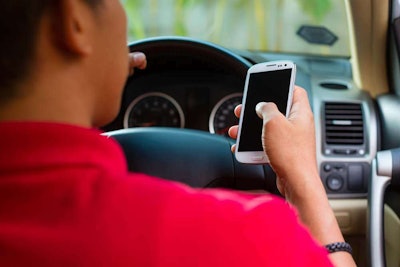 The Iowa Department of Transportation next year will release a new smartphone app intended to prevent teen drivers from texting behind the wheel, according to a report from the Des Moines Register.
The app, called "txtl8r," is expected to be released in early 2014.
Iowa DOT spokeswoman Andrea Henry said the app turns off texting capabilities when the vehicle is traveling more than 15 mph. The app also sends information to a portal where parents can monitor teen driving from a desktop or laptop computer.
Iowa DOT will offer the app free of charge for drivers ages 14 to 17. It will be available for other motorists as well for a fee charged by a third-party vendor, though the cost has not yet been determined.
The app follows an Iowa law that took effect in 2010 prohibiting all motorists from texting while driving and prohibiting novice drivers holding a restricted driver license from using any electronic communication device or electronic entertainment while driving.