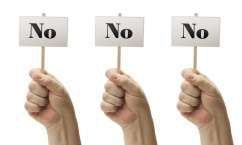 A state Appellate Court has agreed with Caltrans that Los Angeles-area building owners cannot restore a highrise-sized advertisement along the Santa Monica Freeway, nor may they seek damages from the state for being forced to take the so-called wallscape down, according to a report from Caltrans.
California would have been found in violation of federal highway advertising rules and could have lost as much as 10 percent of its federal highway dollars if Caltrans had lost the appeal.
Caltrans was chomping at the bit on this decision.
Caltrans Director Malcolm Dougherty flat out said, "Losing was not an option on this one. The risk wasn't just financial. This was a safety issue. L.A. drivers have enough distractions to contend with already."
Building owners West Washington Properties, LLC had sought $12 million in damages they believed they suffered from being forced to reduce the massive "wallscape" from the side of a building along the Santa Monica (I-10) Freeway at Washington Boulevard, according to Caltrans. The Appellate Court judges unanimously ruled in favor of Caltrans on that point, as well as various other legal challenges including interpretations of the Outdoor Advertising Act.
Caltrans said it had earlier required that the sign be reduced to about a sixth of its original size. What was once an 8,000-square-foot image had become about 1,200 square feet. This provision is included in the state's Outdoor Advertising Act as well as the 1965 federal Highway Beautification Act that it mirrors.
The matter had previously been heard in a state administrative hearing, Superior Court proceedings and an earlier challenge in the Appellate Court, according to Caltrans.
The wallscape was already on the building when West Washington Partners, LLC purchased it, and the partners apparently believed its long existence would exempt it from enforcement of law. The Department issues valid permits to almost 10,000 displays annually and several hundred notices of violation every year, Caltans says.