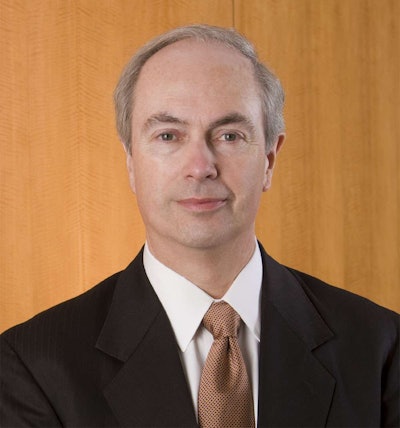 Thomas L. "Tom" Roell, group executive for operations and risk at Parsons, has been selected as one of 13 Outstanding Engineering Alumni for 2012 by Pennsylvania State University's (Penn State's) College of Engineering.
Each year, the College of Engineering honors the professional achievements of a select group from more than 81,000 living graduates. This year's Outstanding Engineering Alumni awards will be conferred during an on-campus ceremony on Wednesday, April 25, 2012.
Roell holds a bachelor's degree in electrical engineering from Penn State. He joined Parsons in 2003 and has 40 years of industry experience in corporate, project, and business management. In his current position, Roell is responsible for business unit operational reviews, enterprise risk and quality management, and other operational initiatives in sustainability, innovation, quality, and project management. Roell also leads the One Parsons initiative, building momentum in shared services offerings across the corporation.
Before assuming his current role, Roell served as president of Parsons Infrastructure & Technology Group, now Parsons Government Services. As a business unit president, he was responsible for the unit's successful performance in worldwide operations, including project execution, business development, state-of-the-art technical capabilities, and multidiscipline resources. Before joining Parsons in 2003, Roell held senior executive positions in the government, environmental, and power sectors of the engineering and construction industry.
In addition to his responsibilities at Parsons, Roell serves on the board of the Los Angeles Business Council and is a member of the Penn State Industrial and Professional Advisory Council for the College of Engineering. He is based in Parsons' Pasadena, California, corporate headquarters.