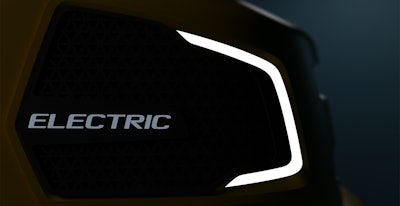 Dynapac intros automated MF2500CS material transfer vehicle to North America
Dynapac's MF2500CS material transfer vehicles made their North American debut at the 2019 World of Asphalt—featuring automated operation, low fuel consumption and less maintenance.
Lasers on the MTV allow the operator to switch to auto mode, and the MTV's conveyor will automatically keep the proper distance from the paver's hopper.
To read more, click here.
---
Komatsu America buys TimberPro forestry equipment
Komatsu America has entered into a definitive agreement to acquire TimberPro, which has headquarters in Shawano, Wisconsin.
The acquisition is expected to close on April 1, subject to completion of the closing conditions, according to a press release.
To read more, click here.
---
Cat separates energy segment into divisions for electric power and oil/gas/marine amid executive shuffle
Caterpillar has announced that it will divide its Energy & Transportation segment into two divisions, one of which will focus entirely on the development of electric power generation.
The move comes in the midst of a major reshuffling among Cat's executive office and vice presidents, spurred by a move back home for Tom Pellette, the company's current group president fo Construction Industries.
To read more, click here.
---
Ritchie Bros.' surplus military "Growlers" make for powerful, eye-catching jobsite vehicles
Pickup trucks and ATVs are just so…ordinary.
If you really want to impress your crews and coworkers you need something more macho, more military, more like a "Growler."
That's the nickname for the military's ITV (internally transportable vehicles) and Ritchie Bros' GovPlanet division will start auctioning off these surplus vehicles in March. Ritchie Bros gave us the media's first look at one of the ITVs at its Kissimmee auction this week.
To read more, click here.
---
Volvo CE to launch up to 10 electric excavators and loaders by 2020, replacing diesel models entirely
With the race to a viable, battery-powered, electric powertrain for construction equipment fully underway, Volvo Construction Equipment has thrown its hat into the ring.
By mid-2020, the company will launch as many as 10 electric machines with plans to no longer offer diesel-powered versions of those models.
The new machines will include electrified versions of the company's smallest compact excavators (EC15 to EC27) and its smallest compact wheel loaders (L20 to L28).
To read more, click here.