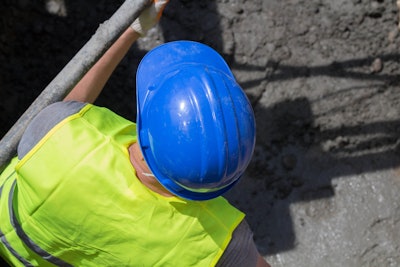 A St. Louis contractor has reached an informal settlement of $71,603 in penalties for exposing workers to possible trench collapse, according to the U.S. Occupational Safety and Health Administration.
On February 14 in St. Charles, Missouri, an employee of J.H. Berra Construction was installing a sewer pipe in a 13- to 14-foot trench that had nearly vertical walls. OSHA reported that a worker was installing an 8-foot section of 8-inch PVC pipe.
OSHA issued the following citations and $143,206 in proposed penalties on August 2:
No benching, sloping, shoring or other cave-in protection – $119,338
No safe access or exit from the trench – $11,934
No daily inspection before work started in the trench – $11,934
After reaching an informal settlement August 23 with J.H. Berra Construction, the fines were cut in half to total $71,603, according to OSHA records. OSHA notes that the case is still "pending abatement of violations."
The case follows a similar OSHA enforcement action in Missouri last month, in which it proposed penalties of $212,158 against contractor R.V. Wagner of Afton. The company is contesting those penalties, according to OSHA records.
For more on the business and human costs of trench-collapse fatalities in the United States, see Equipment World's special report "Death by Trench".