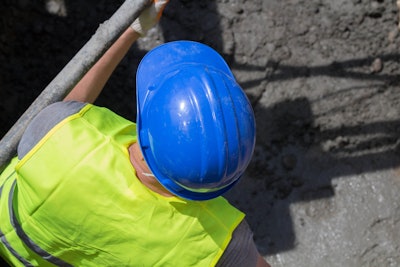 A Pennsylvania contractor faces $208,560 in fines for several safety violations, including failing to protect workers from trench collapse, according to the U.S. Department of Labor's Occupational Safety and Health Administration.
The violations allegedly occurred August 17 at a construction site in Philadelphia.
Etna Construction of Warminster, Pennsylvania, did not install cave-in protection inside the excavation, according to OSHA. The company failed to provide a safe way to enter and exit the excavation and had not trained employees on excavation hazards.
Workers were also not wearing hardhats, the agency reports. The company also did not correct excavation deficiencies and did not properly guard protruding reinforced steel, OSHA said.
"Employees can be seriously or fatally injured in a matter of seconds when a trench collapses," said OSHA Philadelphia Area Office Director Theresa Downs. "Trench-related injuries are preventable when employees are trained properly, and the required protections are in place."
In a separate incident, the company also faces $10,365 in fines for four serious violations related to failing to provide proper fall protections May 2 on another jobsite in Philadelphia, according to OSHA.
For more on the dangers of working in trenches and ways to make them safer, see Equipment World's special report "Death by Trench."