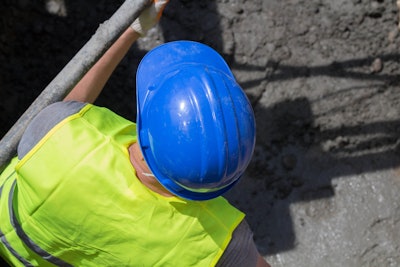 A Pennsylvania contractor faces $106,057 in penalties for exposing employees to potential trench cave-in, according to the U.S. Department of Labor.
OSHA inspectors reported that on July 21 workers on a Malvern, Pennsylvania, jobsite were in an unprotected trench that was accumulating water. The inspectors had received a complaint about the worksite before their visit.
According to OSHA, three employees were installing a water pipe in an excavation that was 8 to 10 feet deep and had 1 to 2 feet of water at the bottom. The trench did not have adequate cave-in protection, and it extended below a concrete utility vault structure that had not been stabilized, also exposing employees to struck-by and caught-between hazards, OSHA said.
"Spear Excavating LLC willfully exposed its employees to cave-in hazards by putting production ahead of safety," said OSHA Philadelphia Area Office Director Theresa Downs. "Trench collapses and cave-ins continue to be among the greatest risks to construction workers' lives."
OSHA issued the following citations against Spear on December 11:
Competent person found evidence of hazardous conditions and did not remove employees, and employees were not protected from cave-ins by an adequate protective system; willful violation; $90,536 fine.
Workers not protected from water accumulating in trench; serious violation; $9,054.
No shoring or other protection to prevent trench collapse; serious; $6,467.
Spear has until January 29 to contest the penalties, according to a DOL spokesperson.