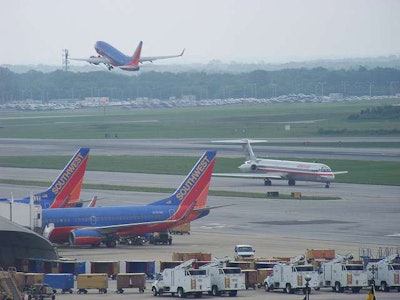 A construction worker part of a paving crew doing a job at the Baltimore Washington International Thurgood Marshall Airport was killed Monday.
According to a report from the Washington Post, the worker was struck by "a paving vehicle." It's unclear what type of equipment initially injured the man or how it happened as very few details surrounding the incident were given to local news outlets, according to WBAL TV.
The man, who worked for sub-contractor Hi-Way Paving, was not identified. The reports say he was struck by the machine while working along Taxiway D around 2 p.m. Monday.
He was taken to Baltimore Washington Medical Center after the incident and later died from his injuries.
The airport jobsite was shut down to allow for an investigation led by the Maryland Transportation Authority Police. WBAL TV reports other regulatory agencies, presumably the Occupational Safety and Health Administration, will be involved in the investigation as well.