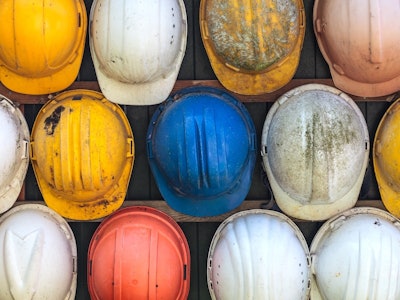 Construction employment reached a 10-year high in June, with the addition of 13,000 jobs.
The industry's unemployment rate ticked up from 4.4 percent to 4.7 percent.
The industry now employs 7.222 million Americans and is on a three-month streak of employment gains, according to preliminary data from the Labor Department.
In the last 12 months, construction employment has increased 4 percent. The last time industry employment was higher than the current rate was May 2008 when employment stood at 7.274 million jobs.
The U.S. economy added a total of 213,000 jobs in June while unemployment rose to 4 percent.
Construction employment since January 2008