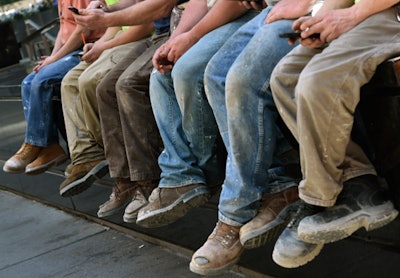 Though the increase wasn't as substantial as the two months that preceded it, the U.S. construction industry notched a seventh straight month of jobs expansion in March.
The industry now employs 6.882 million Americans, a 2.6-percent increase over the March 2016 figure, according to preliminary data from the Labor Department.
March's report also brought a revision to the February total, bringing employment gains during that month up from the previously reported 58,000 jobs to 59,000 jobs. The February increase is the second-largest addition of jobs to the industry in the last 10 years.
The industry's unemployment rate fell from 8.8 percent to 8.4 percent during March.
The U.S. economy as a whole added 98,000 jobs during the month while the unemployment rate fell slightly from 4.7 percent to 4.5 percent.
Construction employment since January 2007