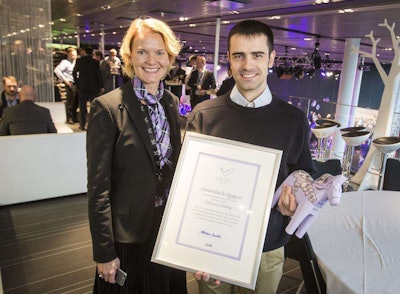 SSAB, a Nordic and U.S.-based steel company, invites students to participate in their University Challenge contest, held in conjunction with the Swedish Steel Prize competition. The contest is an opportunity for students to present their ideas for new, innovative solutions using high-strength steels.
To enter, students (groups up to six participants or individuals) can submit a design study, a production method, a concept or an upgrade of an existing product. All entries must include the use of high strength steel. Although the proposal does not have to be ready for market, it should have the potential.
Experts will work together with students to refine their proposals from estimates of strength to calculation of production efficiency.
Last year's winner, Manuel Genzor from Spain, submitted a lighter and safer chassis solution for an agricultural trailer, which would reduce chassis weight by more than 20 percent.
The winning team of students will receive their prize at the award ceremony and their application will also be presented during the Swedish Steel Prize Event in Stockholm in November.