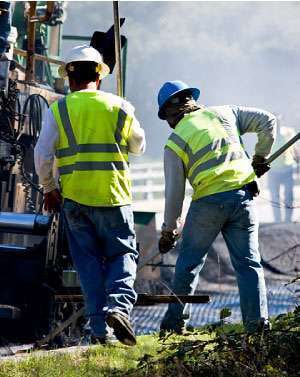 Following the first job loss for the industry in more than a year in March, the construction industry made up for the decrease and then some with a big April for employment.
According to preliminary data from the Labor Department, U.S. construction firms added 45,000 jobs in April. The industry now employs 6.383 million Americans.
The new data also revised downward the employment figure for March from the previously reported 6.344 million, to 6.338 million. The revision drops March's figure from a loss of 1,000 jobs to a loss of 9,000.
Despite the loss in March, construction employment swiftly regained its footing in April and is now at a more than six-year high, employing the most workers since February 2009 when 6.446 million worked in the industry.
Adding to the positive, the industry's unemployment rate dropped 2 points to 7.5 percent in April.
The U.S. economy added a total of 223,000 jobs in April while the unemployment rate fell to 5.4 percent.