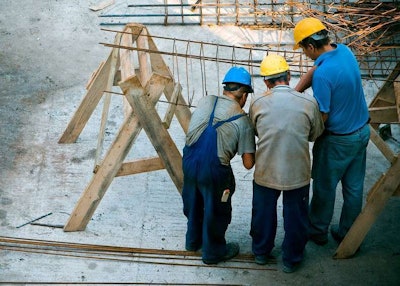 Goldman Sachs economists recently forecasted a housing recovery-fueled increase to the pace of added jobs each month to between 25,000 and 30,000, CNBC reported. In 2012 that pace averaged out at 14,000 per month.
Due to the 1.5 million jobs lost in residential construction between 2006 and 2011, the economists warn that even with the added growth, it could still take many years before home construction employment returns to at or near its pre-recession highs.
Only 100,000 of those jobs have been replaced since 2011.
A trend that may be contributing to slower hiring is something the economists called "labor hoarding," where, due to declining productivity, construction companies hold off on firing workers at a pace equal to the decline in sales they're seeing. And when demand picks back up, they're forced to hire more slowly.
The Goldman Sachs economists see that trend fading however. An additional signal of future hiring in residential construction? The economists report that hours per construction worker on the job now exceed pre-recession levels.