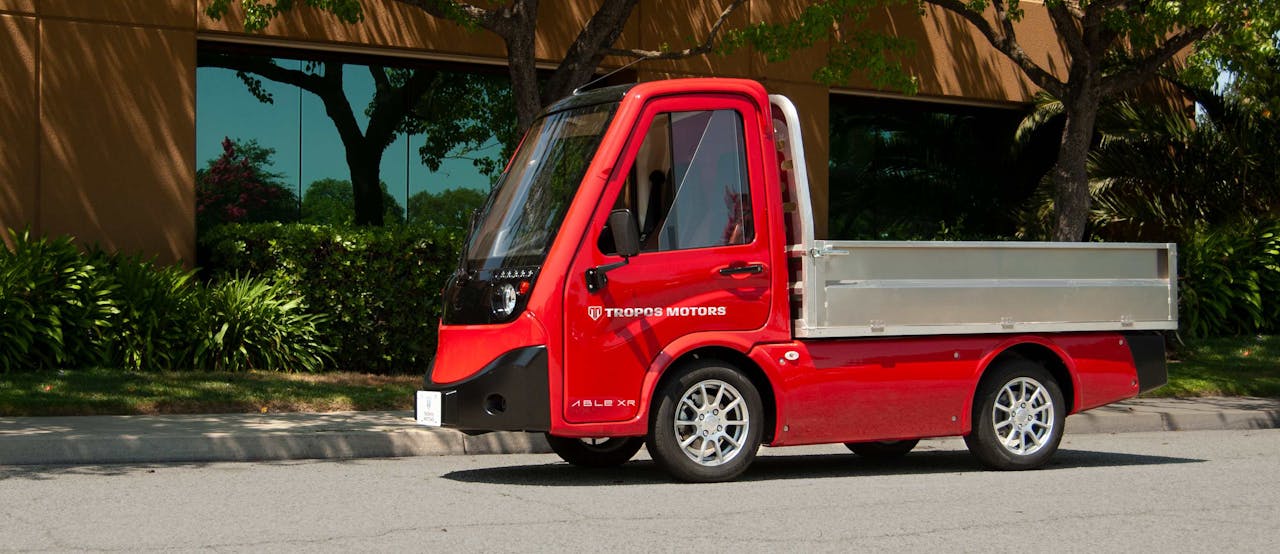 Silicon Valley startup Tropos Motors has introduced a new line of all-electric compact utility vehicles with a range of 160 miles, the longest in the eCUV market.
The street-legal Able RX – with "RX" standing for extended range – is powered by a 26-kilowatt lithium-ion battery pack that extends the vehicle's range four times more than the company's standard Able configurations. It also boasts the longest range among its competition.
The Able XR can travel up to 45 mph, and up to 160 miles at 25 mph. It can tow up to 2,000 pounds on public roads or 3,000 pounds on closed campuses, the company says. And there is still enough power to heat and cool the cab.
"The extra energy provided by the new lithium batteries makes this possible, as well as power for auxiliary features such as air conditioning, cooking equipment and medical devices," says John Bautista, founder and CEO of Tropos Motors.
The company says the Able XR has the shortest turning radius in its class, at 12.5 feet. The vehicle is also 55 inches wide for getting in and out of tight spaces.
The company offers a variety of bed packages that it says can be swapped out within minutes, including box truck, flatbed and sweeper versions.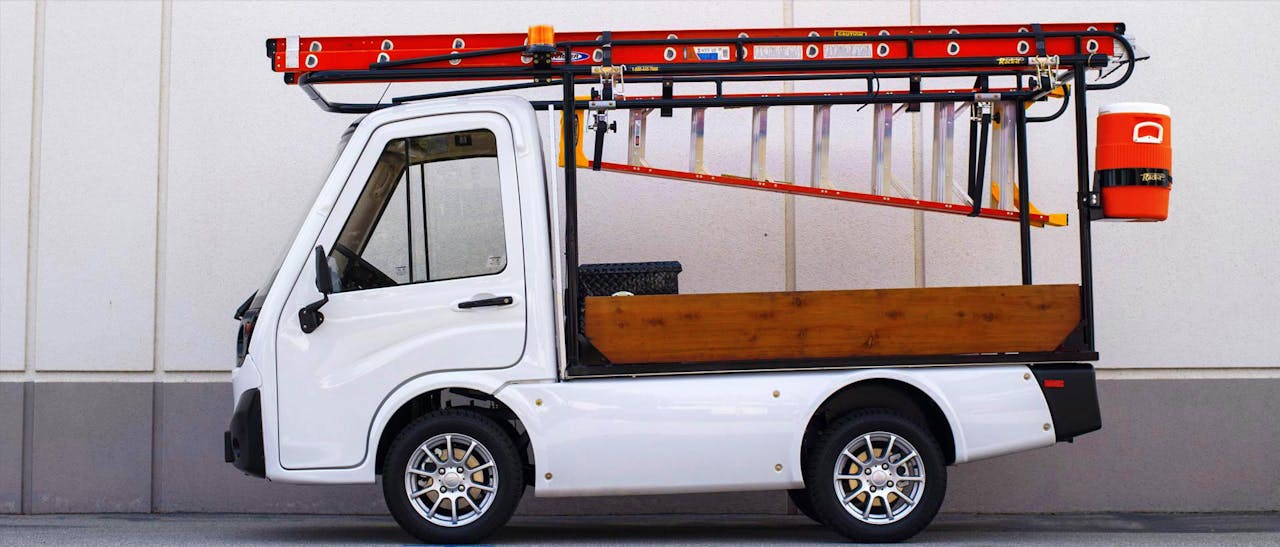 Other features include a load-sensing brake proportioning system, hill-hold, reinforced doors, full-length steel chassis and a driver side airbag. The vehicles can be operated indoors and outdoors, emitting zero emissions.
The company plans to display the Able XR at the Electrification 2018 International Conference and Exposition scheduled for August 21-23 in Long Beach, California.