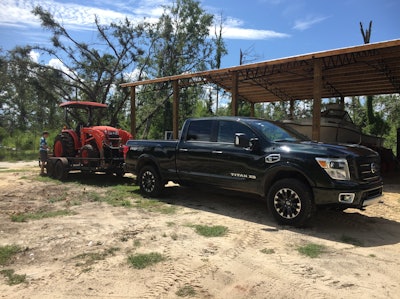 After a short four-year run, Nissan's diesel option in the Titan XD is coming to an end for model year 2020.
Lackluster sales are behind the company's move to nix the Cummins 5.0-liter turbo engine which made its debut in the 2016 Titan XD.
"Production of the Titan XD Diesel will end in December 2019," Nissan reported in an official statement. "This will help better position Nissan in the long term as we prepare for the launch of the new, refreshed 2020 Titan and Titan XD gas later this year."
Cummins produced the 5.0-liter V8 diesel solely for the Titan XD.
"Nissan has been a terrific partner," Cummins wrote in a statement. "We believe the engine was a terrific product, but unfortunately sales have not met expectations for both Nissan and Cummins so the decision was made to end production of this engine in 2019. We will continue to offer support to existing customers."
Nissan provides an industry best 5-year/100,000-mile warranty on its pickups.
"Nissan will continue to provide an excellent service and ownership experience for all Titan and Titan XD (diesel and gas) owners," the company stated.