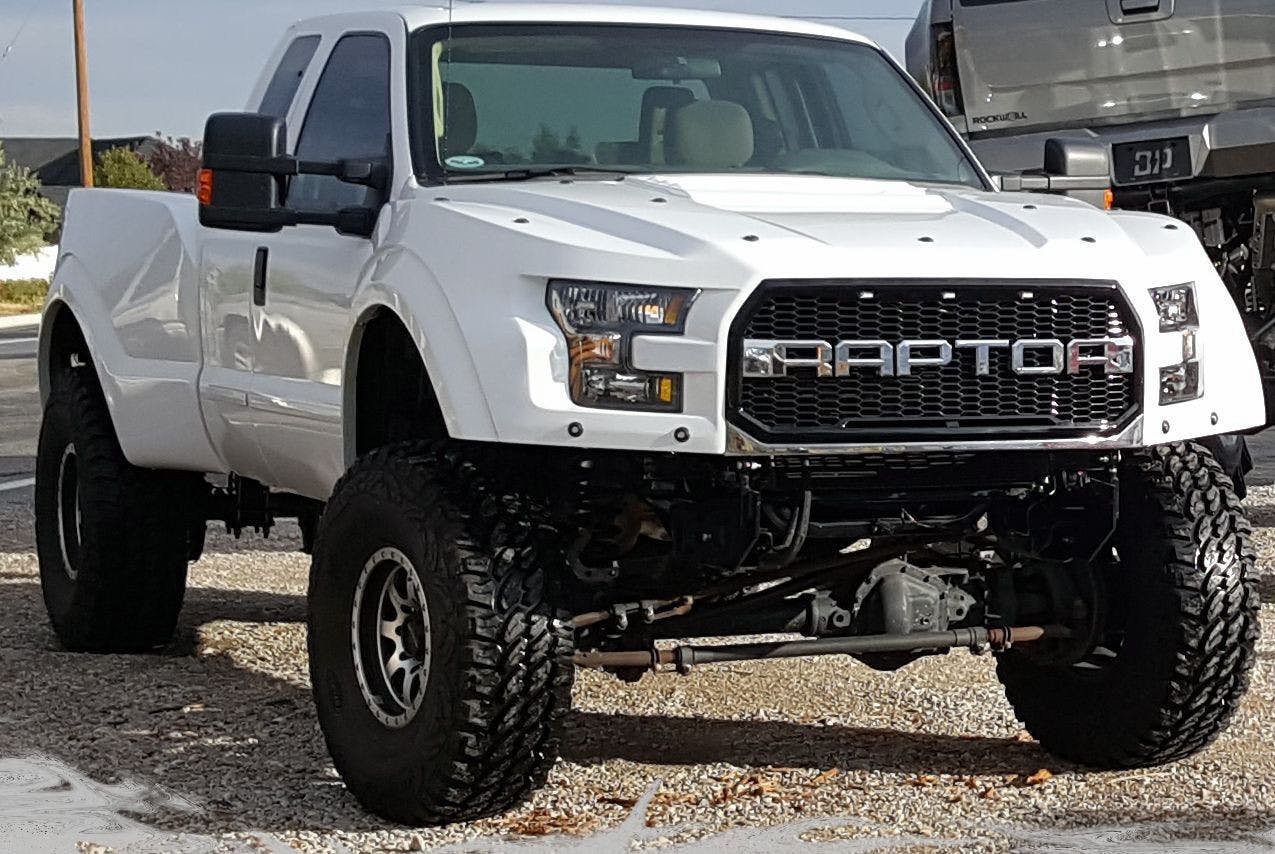 One of our favorite pickups from last year's SEMA show was the Shockzilla, a custom off-road build with an 8-inch suspension system and 38-inch tires on display at the Ford booth. Beyond a striking design this truck stood out because it gives you a pretty good idea of what a Super Duty version of the F-150 Raptor might look like. It's a pretty tempting idea, and apparently enough to build a business out of because that's exactly what Jeremy Dixon at F250R in Tuscon, Arizona, has done.
Though the shop used to build Jeep conversions, it now deals exclusively in conversions of 2005-2017 Ford Super Duty pickups. Specifically, F250R will take your F-250 or F-350 and turn it into a Raptor in one of two flavors. And these trucks blow the Shockzilla out of the water.
The first conversion is called the SuperRaptor and includes the following, according to the F250R website:
♦ Full teardown
♦ 4-inch lift front and rear using Icon suspension parts
♦ Bilstein shocks
♦ Icon adjustable track bar
♦ Re-body of the rear bedsides
♦ CAD created steel halo to support the tilt front end
♦ One piece tilt front end and nitrogen gas shocks to support the hood when open
♦ Choice of several different head lights
♦ Amber or white grille lights
♦ Front grille
♦ Full paint to color match truck.
♦ 17-inch Raceline wheels and 40-inch Procomp tires
♦ Spare tires/carriers are optional on both trucks
The main difference with the second conversion, the MegaRaptor, is that it rides on aluminum wheels wrapped in 46-inch Michelin XZL tires. Another cool detail with this build is that the wheels F250R uses are made for the Mine-Resistant Ambush Protected military vehicle. The company says that it sometimes receives wheels with "battle scars" and reserves those for military customers. The larger wheels and tires on this build necessitates the following in addition to everything listed under the SuperRaptor build:
♦ Firewall is trimmed to allow more room for the larger tires, and a steel plate is welded in to fill the area.
♦ Body has all four wheel wells trimmed up 3 inches which requires several days labor to do.
♦ Wheels have been CNC drilled with rock rings added to protect the rims and are balanced on a Hunter FM02 and ride smoothly at highway speeds.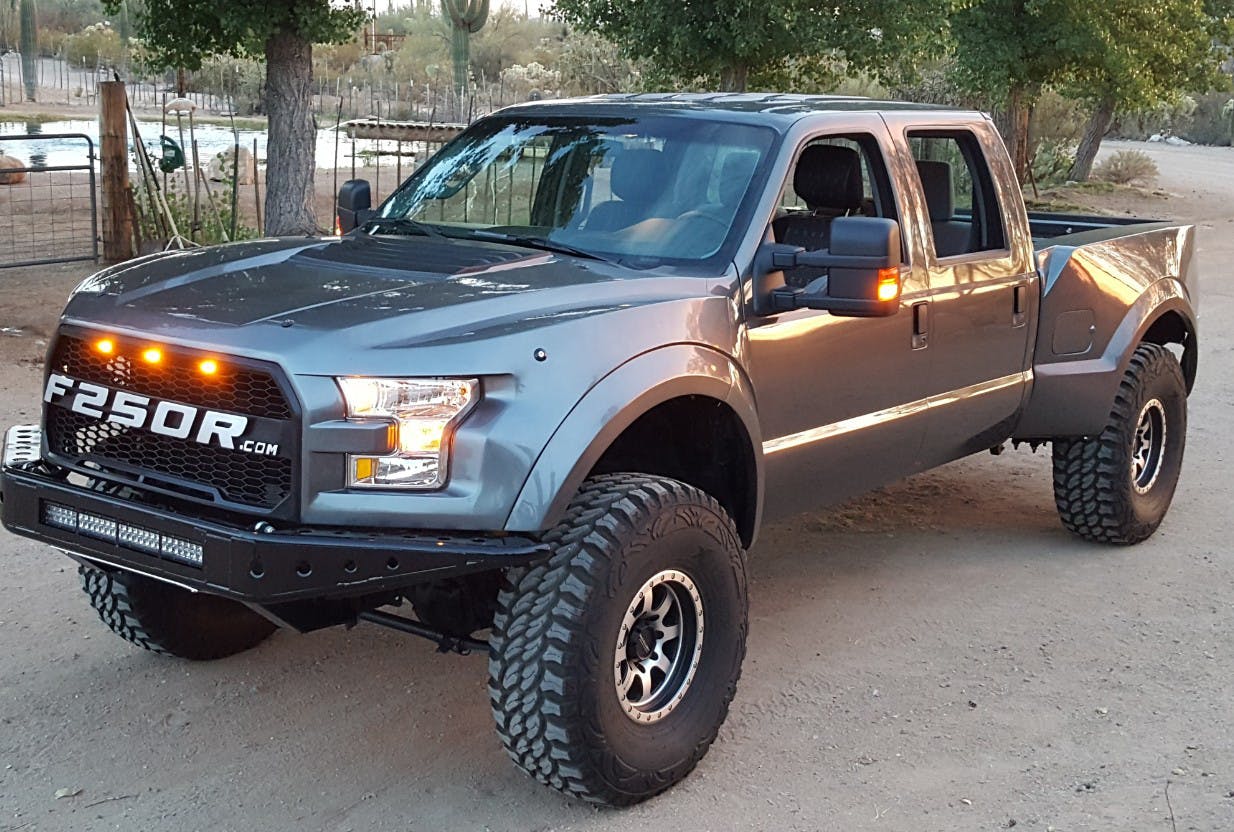 The SuperRaptor conversion starts at $25,900 while the MegaRaptor will set you back $29,900. Those are of course on top of the price of the pickup.
Beyond making your Super Duty look like a giant Raptor, the resulting Super and MegaRaptors are not only off-road capable but can two three times as much as an F-150 Raptor.
You can find out more about ordering a conversion and all the available options at F250R's website.