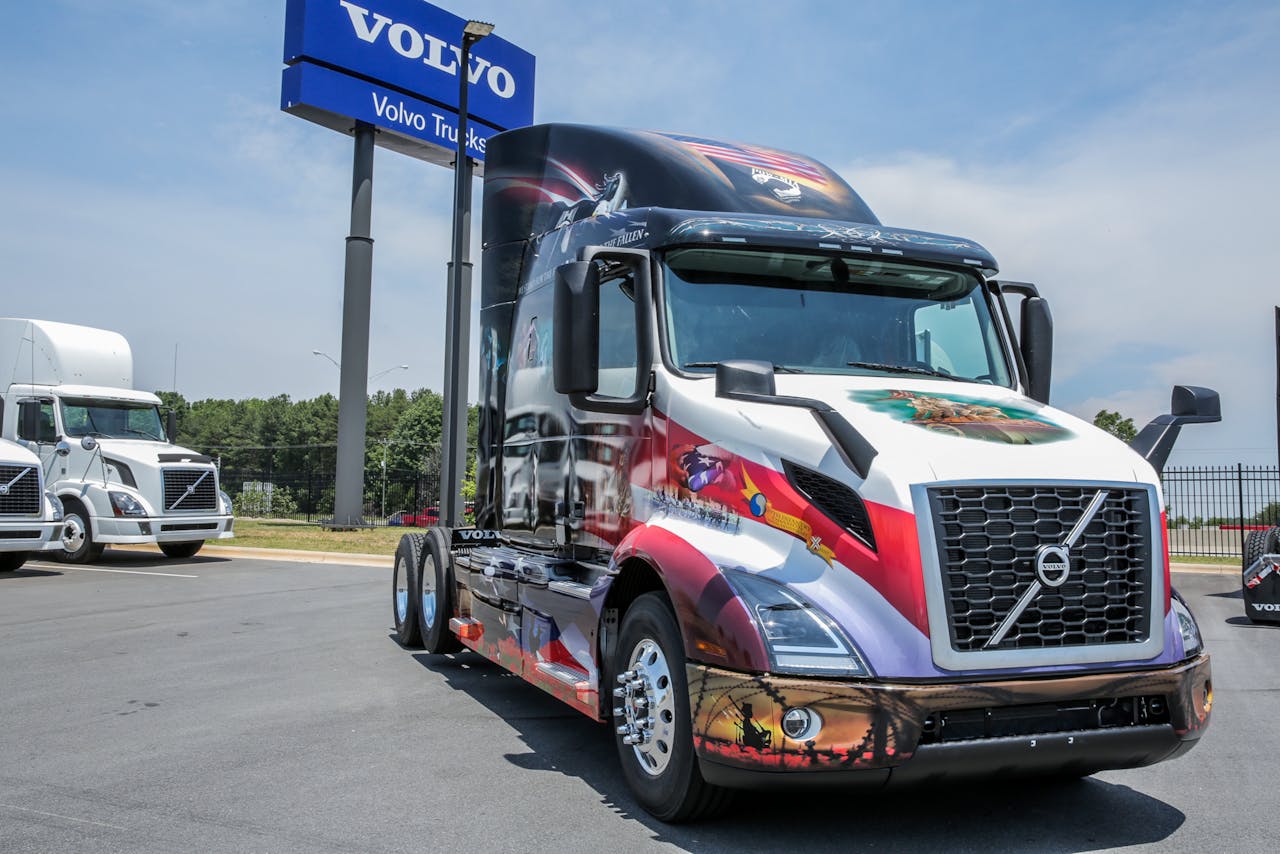 The New River Valley assembly plant in Dublin, Virginia, built Volvo Trucks latest Ride for Freedom truck, which joined approximately 160 motorcycles from Volvo's Washington, D.C., plant for the Memorial Day weekend "Run for the Wall" motorcycle rally.
The Ride for Freedom honors men and women who have served and continue to serve in the U.S. military.
Volvo's 2017 Ride for Freedom truck is a VNR 640 model featuring custom-designed graphics that honor America and those who served in all branches of the military with the slogan, "We stand for the flag and kneel for the fallen."
NRV employees and the UAW Local 2069 Veteran Committee have supported the Ride for Freedom event for the past 26 years. You can view more photos of this special truck below.