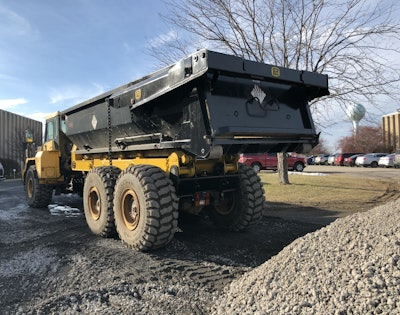 Philippi-Hagenbuch has developed a new Autogate Tailgate to prevent leakage from dump trucks hauling liquids, including those that could violate environmental regulations if spilled.
The Positive Seal Autogate creates a water-tight seal to contain liquids within the truck bed or roll-off container, the company says.
It is designed to fit most any size off-highway truck or roll-off container. The device builds up the back of the truck body or container, pivots inward and is compressively locked into place.
The Autogate remains locked when in the closed position and "will not open under normal conditions without the body or container entering the 'dump' mode," the company says.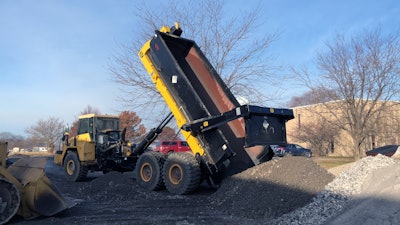 The Autogate can be paired with other Phil accessories, such as body seals, fluid seals and cushion pads.
For additional capacity, the Seal Autogate can be built up with sideboards, which are available in 1-inch increments from 6 to 40 inches high.
The company says its J-Hook industrial-strength hook truck system makes a perfect match for roll-off containers equipped with the Seal Autogate.