ICUEE 2011 2nd largest in show history
While targeted toward the utility market, the show that bills itself "The Demo Expo," had something for everyone at this year's show, held Oct. 4-6 in Louisville, Kentucky. More than 16,000 attendees showed up to view 1.1 million net square feet of products and demonstrations from 800 exhibitors.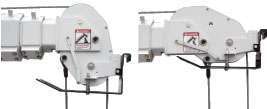 Reposition with a flip
Get into tight areas safely with Stellar's Flip Sheave, now standard on its Model 7621 up through Model 14528 heavy-duty mechanics crane line. The sheave has a bar-style anti two-block activation system that maintains its load block activation orientation whether in standard or tight-confine mode of operation. By pulling the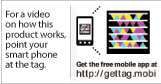 flip sheave pin, you can go from a standard two-part line position to a low-profile position. The standard position allows better cable location when making lifts at a high boom angle, such as loading into a truck bed. The low profile position is designed for a single-part line configuration, used for lifting an item in a tight location, such as inside a cab or under a hood.
Visit EquipmentWorld.com/info
Rock On/Off
Vermeer made its entry into rock drilling with two platforms, both based on the D36x50 Series II Navigator HDD. The D36x50R Series II's MAGnum drilling system uses rapidly rotating 9-inch plate magnets of alternating polarity within the carriage assembly to generate a high-frequency percussive action. Developed in collaboration with New Zealand-based engineering firm FlexiDRILL, the percussive action can be turned off, reverting the machine to a standard drill. Standard rods can be used in either mode.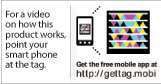 The D36x50DR Series II, has a rod-in-rod design with dual-threaded makeup. With a rated rotational torque of 1,500 foot-pounds, the inner rod powers the downhole tri-cone as the outer rod provides steering and backreaming rotation. The rod design also lets a drilling fluid flow between the inner and outer rod, as well as through the inner rod, to help meet the volume requirements needed to remove cuttings. The inner rods can be removed in 30 minutes to convert the drill to a standard machine. Vermeer expects both drills to be available by mid-spring.
Both machines:
38,000 lbs. thrust/pullback
5,000 ft. lbs. rotational torque
70 gpm drilling fluid pump
Visit EquipmentWorld.com/info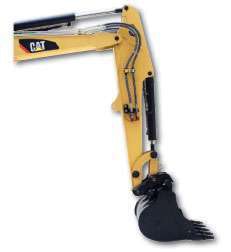 CAT ENTERS MICRO MARKET
Driven by the North American rental market, Caterpillar is entering the micro compact excavator market with the 300.9D, plus adding two new sizes, the 3,340-pound 301.4C and 5,886-pound 302.7 D CR. At 2,061 pounds, the 300.9D is now Cat's smallest compact excavator, with a 28.7 inch overall width capable of getting into a standard doorway. Combined with Cat's new H25 compact breaker, the machine is equipped to perform indoor demolition jobs. The 301.4C extends the choice of models in the popular 1.5-ton market, digging to a depth of 143.5 inches. The lightest Cat compact radius model, the 302.7D CR, has a maximum bucket force of 5,058 pound feet and a maximum stick force of 3,462 pound feet.
All three models feature a coupler that allows easy change out of the bucket from excavator to shovel position. Cat says the shovel position offers several advantages:
• You can use the bucket to scrape underneath pipes or sidewalks.
• It allows you to drop gravel and other material close against a wall.
• Dirt is carried in an upward scoop out of the trench.
Visit EquipmentWorld.com/info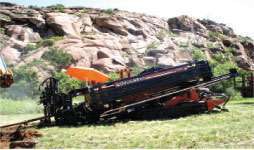 PENETRATE THE HARDEST ROCK
Ditch Witch's All Terrain Air Hammer, designed to work with the JT4020 and JT100 All Terrain directional drills, expands the drills' range to include the hardest rock. In contrast to conventional hammers that require stopping the drill rotation to change directions, the hammer's All Terrain technology allows it to continuously drill as it is being steered, resulting in a more efficient bore. The hammer does not require a mud motor's large requirements of downhole fluid, and instead has a low flow rate of 4 gpm. This means minimal fluid costs and cleanup time. The All Terrain Air Hammer leaves only dry cuttings and uses a smaller amount of foam downhole to remove cuttings. It also does not require an oiler or drilling mud.
Visit EquipmentWorld.com/info
15 Percent Roomier
ICUEE offered attendees the first chance to kick the tires on Volvo's B-Series backhoes, with cabs that are 15 percent roomier than the previous model. The BL60B and BL70B have an average operating weight of 17,500 pounds and 19,500 pounds, respectively. To offer more protection, Volvo has placed the swing cylinder toward the top of the swing tower instead of the usual bottom position. Two, floor-mounted backhoe levers offer enhanced controls. The machine has a double brake circuit, one for both of the service brakes and one for the parking brake.
Also: The PL3005D pipelayer, positioned competitively against traditional side boom dozer-based pipelayers, is geared toward the oil and gas industry. Typically moving large pipe, the machine offers a 360-degree swing with full lifting performance and functionality at all radius positions. Load-indicating light bars, located on both sides at the end of the boom, give a visible green/yellow/red warning to everyone surrounding the machine. The pipelayer has a maximum tipping capacity of 112,000 pounds and max rated capacity of 68,340 pounds. When not being used as a pipelayer, it can be converted into an excavator by swapping the boom.
Visit EquipmentWorld.com/info
FROM TRUCK TO GROUND
Designed to eliminate the backbreaking labor of loading and unloading tools, Vanair's ETL-500 Electric Tool Lift handles up to three tools, and up to 500 pounds. The ETL-500 is totally electric, eliminating the need for a hydraulic system. Powered by the truck's battery, the unit can be incorporated into the frame of the lift, providing more room in the bed of your vehicle.
Visit EquipmentWorld.com/info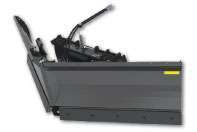 CUSTOM EXPANSION
Paladin Construction Group, which was acquired by KPS Capital Partners in September, introduced two attachments at the show and announced the expansion of CustomWorks, Paladin's machine modification program. CustomWorks will now include skid steers in the range of machines suitable for customization.
Also: Paladin's FFC V-Blade snow plow fits skid steers and compact wheel loaders weighing up to 13,200 pounds and is available in 60- to 120-inch blade widths. The V-Blade adjusts to a straight, left/right, scoop or V-position and has a reversible cutting edge with adjustable skid shoes. The V-Blade offers a choice of a hydraulic sequencing valve or Paladin's Electro-Hydraulic System for improved blade control and independent blade function.
Sneak peek: The D-4 Power Box Rake for compact tool carriers has a 20-percent weight reduction over previous rakes, as well as a Hex Drive system that improves performance while using fewer components. The company also previewed the Bradco HD Brush Cutter for skid steers, which incorporates a direct drive system for smooth, quiet operation. Both attachments will be available in the first quarter of 2012.
Visit EquipmentWorld.com/info
RT80 GOES QUAD
Ditch Witch gave show attendees a sneak peek at its RT80 Quad trencher, which takes several components from the company's larger tractors to give users additional drawbar, traction and stability.
The trencher has mud-resistant, chevron-pattern tracks and a massive undercarriage with heavy duty Carraro axles. Download this smart tag for a video on the RT80 Quad, available next year.
Visit EquipmentWorld.com/info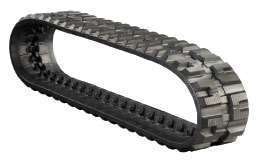 ENSURE TRACK FIT
Trelleborg's C-Series product line includes the CRT-800 rubber track, available for all compact track loaders, compact excavators, scissor lifts and more. The tracks are designed for each specific equipment type to accommodate each machine's roller system, ensuring a correct fit to minimize detracking and vibration. The tracks feature brass coated cable bundles, 100-percent forged metal pieces, continuous wound cables and are available in a range of tread patterns. Trelleborg also introduced the C-Series construction tire for wheel loaders at the show.
Visit EquipmentWorld.com/info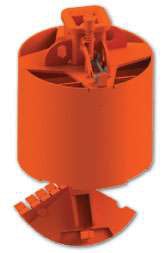 NO CHAINS
Without chains, Pengo's combo drill bucket couples an automatic and manual trip-release for use on European and conventional drill rigs. It features double-cutting bottoms, which are available with interchangeable rock and dirt heads that have auto-close actions. The drill bucket is designed to be used with kelly boxes from 4 inches to 200 mm and may be built to accompany specific drilling needs.
Visit EquipmentWorld.com/info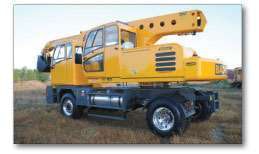 HYDRAULIC SWIVEL
Available in either 4 x 2 or 4 x 4, The Badger 470TM telescoping boom excavator uses a hydraulic motor attached to the carrier's transmission. The motor provides 360 degrees of continuous rotation on a ball-bearing turntable. The 470TM's boom-tip hydraulic swivel provides 180 degrees of bucket tilt – 90 degrees each way from horizontal – and is fully sealed against dirt and corrosion. It also features a sound-insulated engine compartment, 10-speed manual or automatic transmissions, cast-steel equalizer beams and 14-leaf front suspension with snubbers and spring stops.
Visit EquipmentWorld.com/info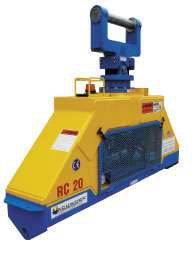 USE SUCTION
Lift and transport coated and non-coated pipes with Vacuworx International's RC line of vacuum-lifting machines. With lifting capacities ranging from 22,000 to 44,000 pounds, the machines are driven by rotary vane pumps, which are powered by single-cylinder diesel engines. The RC line comes standard with an electronic ignition, remote control operating system and vacuum reservoir beam that doubles as a spreader bar.
Visit EquipmentWorld.com/info