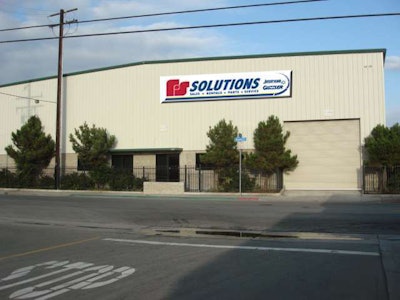 Federal Signal Environmental Solutions Group will be offering inspection services at its FS Solutions center in Long Beach, Calif. for any U.S. Department of Transportation (DOT) 407/412 cargo tank equipped vehicles in California, effective immediately.
Performed by FS Solutions' service technicians, these inspections include external visual inspection, internal visual inspection, leakage test, pressure test and thickness testing.
Vehicles equipped with U.S. DOT 407/412 cargo tanks are primarily used for the transportation of hazardous materials in commerce, and require inspection at certain intervals to keep the vessel or tank in compliance.
"Our industrial cleaning customers rely on FS Solutions for their vacuum truck related needs — including parts, accessories, service and equipment rentals — so the U.S. DOT tank inspections are one more way we can provide value and convenience," said Tony Fuller, director of industrial sales for FS Solutions. "By helping to ensure that our customer's vehicles comply with U.S. DOT 407/412 cargo tank regulations, customers are able to reduce downtime and minimize the potential for costly fines."
According to Fuller, the FS Solutions centers in Leeds, Ala., and La Porte, Texas, will also offer inspection services for U.S. DOT 407/412 cargo tanks in May and July, respectively.
Additional FS Solutions centers are located in Birmingham, Ala.; Gonzales, La.; Toledo, Ohio; and Streator, Ill.