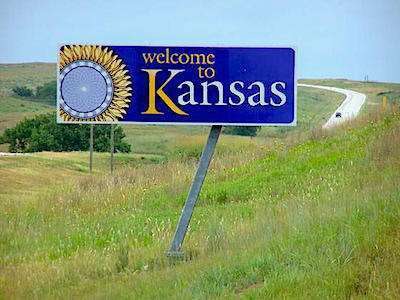 The Kansas Department of Transportation (KDOT) is reinstating its Local Bridge Improvement Program, which awards state funds to public authorities in cities and counties to help replace and rehabilitate structurally deficient local bridges, Transport Topics reports.
Gov. Laura Kelly authorized $216 million in sales tax revenue for the state highway fund in fiscal year 2020 to help restore the bridge replacement program, which had been discontinued for several years due to budget cuts.
"This was a popular program when it was offered in 2014, and I'm very happy that we're able to bring it back," said KDOT Secretary Julie Lorenz, according to the news agency. "Reinstating the Kansas Local Bridge Improvement Program was one of the top recommendations coming out of last year's Joint Legislative Vision Task Force and is a great way for us to work together with cities and counties to address needed improvements."
The program provides up to $150,000 to cities and counties to help replace or rehabilitate bridges on the local road system. In order to qualify for the funding, bridges must be classified as deficient, maintain traffic of less than 100 vehicles per day, and be 20 to no more than 50 feet in length. Those agencies receiving grant funds have to provide a 10 percent match.
"Kansas' local road system is critical for getting people and goods where they need to go," Kelly said, according to Transport Topics. "I'm pleased to see state and local government working together and combining resources to replace aging infrastructure, creating healthier communities and economies."
The state highway fund will also support increased road preservation, assist with completing delayed Transportation Works for Kansas (T-WORKS) projects, and offer new funding opportunities for cities and counties.
"The counties are excited and appreciative of this new bridge replacement program," Saline County Engineer Justin Mader, who also serves as president of the Kansas County Highway Association, told the news agency. "It will be good for agriculture, good for safety, will put construction workers to work, and boost the Kansas economy, while building and rehabilitating bridges that will benefit Kansas for decades into the future."
KDOT is accepting applications for the grant program through mid-September 2019, and will select the winning projects in early October.