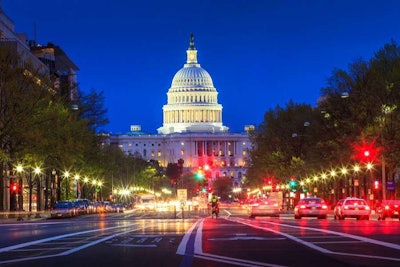 A new report says higher fuel taxes and more tolling are needed to help generate money for a deteriorating U.S. interstate highway system that faces looming challenges.
As much as $70 billion annually will be needed over the next two decades to upgrade U.S. interstate highways, according to the report from the National Academy of Sciences, Engineering and Medicine. That's compared to about $25 billion now being spent, according to the consensus study report, which the Transportation Research Board prepared.
Released Thursday, the report says the gas tax would have to rise from 18.4 cents a gallon to nearly 30 cents a gallon within a decade. And the diesel levy would need to go up from about 24 cents to 40 cents. That's in order to generate $20 billion annually, for example.
The report, Renewing the National Commitment to the Interstate Highway System: A Foundation for the Future, can be read in its entirety by clicking here.
Pointing to an ailing system with many highway more than 50 years old, the report says Congress should create a program modeled after the original interstate construction effort.
"Unless a commitment is made to remedy the system's deficiencies and prepare for the challenges that lie ahead, the system risks becoming increasingly congested; far more costly to operate, maintain, and repair; and vulnerable to the effects of a changing climate and extreme weather," the report says.