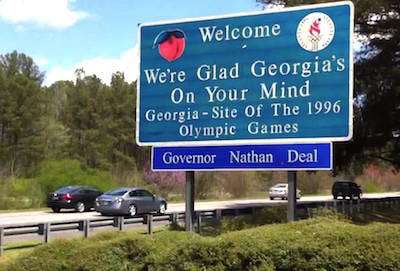 The Georgia Department of Transportation (GDOT) has awarded 22 contracts valued at $45 million in its most recent round of approvals, including 14 projects for resurfacing and maintenance on state highways and seven contracts for bridge rehabilitation and construction.
These contracts bring the total warded for fiscal year 2017, beginning July 1, to $184 million and covers resurfacing of 592 miles of roadway in the state.
"It has long been acknowledged that Georgia DOT has always done a good job with the resources that were available," says GDOT commissioner Russell R. McMurry. "Now, with the revenue resulting from the Transportation Funding Act of 2015, we are able to significantly address maintenance that was previously deferred. Our goal is to restore a 15-year resurfacing cycle instead of the 50-year cycle we faced in 2014."
The most notable project for this round of contracts is for $10.6 million awarded to The Scruggs Company of Hahira, Georgia, for resurfacing 14 miles of Interstate 75/SR 401 in Lowndes County. GDOT says the roadway sees more than 40,000 vehicles travel across it each day and is showing "sings of degradation." It has been more than 10 years since it was last resurfaced. The expected completion date is September 30, 2017.
The bridge contracts awarded will provide for rehabilitation of 31 bridges and the construction of two bridges, GDOT says.