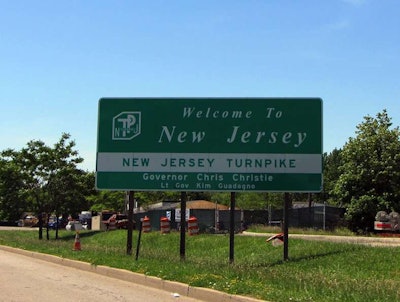 One month after New Jersey Gov. Chris Christie ordered a shutdown of Transportation Trust Fund (TTF) projects due to a funding showdown with the state general assembly, contractors and workers continue to suffer the repercussions.
The shutdown affects 900 projects valued at roughly $650 million. Intact projects are those that are funded by the federal government.
"At this time of year, it's absolutely unprecedented for 1,100 of our members to be out of work, but they are and their families are suffering the consequences too," says Greg Lalevee, business manager of the International Union of Operating Enginners Local 825.
"The shutdown of TTF-funded construction projects throughout the state has had an immediate and direct impact on the hardworking construction workers who keep our state's roads, rails and bridges in safe and usable condition. This is typically the season for them to earn for the year and provide for their families. Significant damage is already done, as these weeks of legislative impasse have shown—and every passing day brings further uncertainties for these families and New Jersey."
The American Road & Transportation Builders Association (ARTBA) had previously estimated the shutdown would idle 1,700 workers in the first week alone. A prolonged shut-down the association says, could affect 1,500 construction jobs and cost up to $1.3 million per day in lost sales, wages and economic activity.
The shutdown stems from Christie's aversion to increased gas taxes, which have been proposed by legislative leaders to increase from 14.5 cents to 37.5 cents per gallon on gas, and from 17.5 cents to 44.5 cents per gallon on diesel. Legislative leaders have offered offsets via other tax breaks, but Christie has said the gas tax hikes don't "represent tax fairness to the residents of New Jersey."