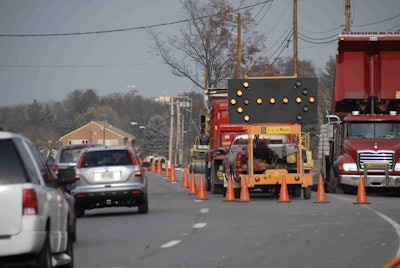 SolarTech is adding built-in remote communication, including modem, GPS and free cellular service, for its flashing Arrow Boards. The technology is now standard equipment.
"With these remote communication features, we enable customers to create intelligent traffic solutions easily," says John Hayes, vice president of sales.
The company says the cellular connection will allow the boards to be located with GPS and remotely check battery voltage and change arrow patterns. The system also allows for a recorded history of display data including specific display actions by date and time. The cellular feature is also available for the lifetime of the board, Solar Tech adds.
"Our goal is and has always been to create products that keep highways workers and drivers safe," Hayes says. "Combining GPS technology and telecommunications into 'smart' boards is the future of traffic safety, and we're there now."