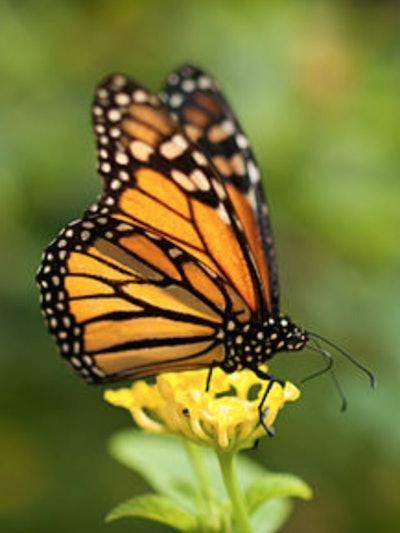 The Federal Highway Administration (FHWA) and DOTs in Minnesota, Iowa, Missouri, Kansas, Oklahoma and Texas have agreed to improve pollinator habitat along Interstate 35, which follows a migratory corridor for the Monarch butterfly.
The Monarch butterflies' birth and egg-laying cycles take them on a route from Canada to Mexico, a roughly 2,000-mile trek.
The land along the I-35 corridor was identified last year as areas that could be developed to increase plants used to provide refuge and food for the butterflies and other "critically important" pollinators.
FHWA and the six states will work together to create a "unified branding" for the I-35 corridor, which has been "informally" dubbed the Monarch Highway.
"State roadways have acres and acres of habitat ideal for pollinators," says Minnesota Department of Transportation Commissioner Charlie Zelle. "We should strive to build awareness of pollinator needs along the Interstate 35 corridor. With some careful planning, we can ensure that Monarch butterflies and other creatures that pollinate are able to thrive, which ultimately benefits our food sources and us."
More on the Obama Administration's pollinator strategy is available here.