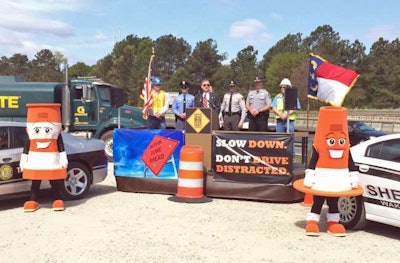 With temperatures and the number of road construction projects on the rise in North Carolina, the Highway Patrol and Department of Transportation issued a warning to drivers April 11, asking them to "Do your part and drive smart."
WNCN.com reports that state numbers indicate that more than 4,600 crashes occurred in work zones during 2015 with 2,500 people injured and 19 killed.
"These are not just numbers," Col. William Grey of the North Carolina Highway Patrol tells the news agency. "These are loving, caring people whose families now miss them each and every day. Nineteen people. That's unacceptable and we can do better."
Officials tell the news agency that 70 percent of work-zone crashes occur in clear conditions, and that speed is the number one problem, followed by distracted driving.