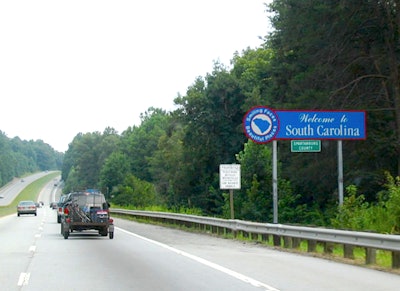 The South Carolina Senate has approved a new transportation bill that sends $400 million to road building without raising the gas tax.
The State reported that the bill would send $400 million in excess revenues to fund road projects for a year. The bill will head to the for a vote, but the House already passed its own bill with a 10-cent increase in the gas tax last year.
The bill was tied up as Democrats in the Senate originally wanted a gas tax increase that would help provide funding long term. South Carolina Democrats relented to put the bill forward for a vote, but it still passed mostly along party lines with Republican support. Democrats have said the plan doesn't address the long-term funding issues. And even Republicans in the House have said the bill falls short.
"(The bill) kicks the can further down the road and into a giant pothole," South Carolina House Speaker Jay Lucas said (R-Darlington). "It's not really a new idea, and it's not a solution."
The sole Republican senator to oppose the bill, Ray Cleary of Georgetown, said that the state, which has with the third lowest gas tax in the country, needs to finally raise the fee in order to have reliable income to pay for roads.
However, those in support of the bill have said it was better than the alternative that looked likely as the debate raged: no transportation bill at all.
"It was a realistic possibility we could have nothing," Sen. Larry Grooms (R-Berkeley) said. "Perhaps (the House) will see the wisdom of this plan."