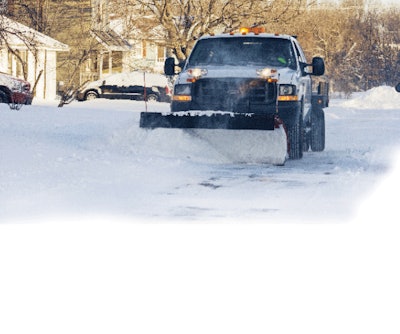 A Minnesota worker died days after being struck by a vehicle while he was clearing snow from a road in Bloomington.
According to KMSP, Bloomington Public Works Dept. employee Tyler Lenort was taken off of life support on Saturday and died soon after, two days removed from being hit by an SUV.
Lenort had been clearing up snow near American Boulevard with a fellow city employee just before being struck. He and his coworker were getting back into their vehicle, which had its hazard lights on, when an SUV traveling at a high speed struck them.
According to the report, the driver of the SUV didn't notice the city employee or the vehicle until it was too late.
Lenort's coworker, Daryl Bittmann, suffered from a broken back and severe head trauma.
Local police are still investigating the crash to determine if the 24-year-old driver of the SUV will be charged in relation to the death.