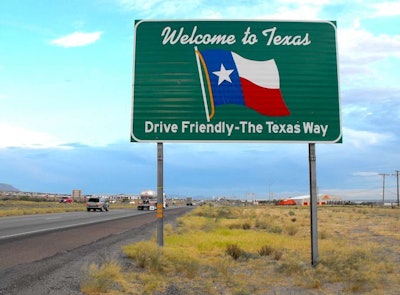 The Texas Department of Transportation wants to make sure that a reindeer is the only thing grandma has to worry about while walking home on Christmas Eve.
TxDOT is trying to deter drunk driving during the holiday season with the "Plan While You Can" campaign to urge those enjoying the holidays with a drink to plan ahead with a sober driver.
"The holidays are a time of celebration and family, but they also require responsible decisions and planning if alcohol is involved," TxDOT Executive Director LtGen Joe Weber said. "Our goal is to save families from the heartbreak of losing a loved one. Finding a sober ride is easy and it can save you from being arrested, injured or killed. There is no excuse for drinking and driving."
TxDOT said that during December of last year, 110 people were killed and another 190 were seriously injured in the 2,412 alcohol-related crashes. That's an 8-percent bump over December 2013.
As a part of the campaign, TxDOT is touring the state with an interactive snowball game that replicates the effects of alcohol to show how alcohol slows your senses. There will also be a contest on social media where participants can win gift cards for posting with the hashtag #PlanWhileYouCan.