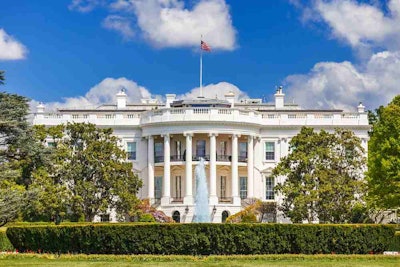 President Barack Obama will sign Congress' new $305 billion transportation bill into law should it pass both the House of Representatives and the Senate this week.
According to The Hill, White House Press Secretary Josh Earnest said the president will sign the FAST Act into law before the deadline in order to prevent transportation funding from expiring Friday.
"If passed, this legislation would be a real step forward for our transportation infrastructure after years of short-term patches," Earnest said. "… We've talked a lot about the need that state and local authorities have for some certainty.
"Infrastructure projects often–at least the most impactful ones–often will take years to build, and if the federal government is providing funding at increments of a few months at a time, it's going to undermine their ability to effectively plan for the long-term."
The Hill also reported that the House is expected to vote on the bill today at some point, with the Senate set to follow suit quickly before the deadline.
Earnest did make a point to mention that Obama proposed a "substantially larger" transportation bill earlier this year. However, considering the seemingly endless short-term patches over the past decade, any long-term bill is progress.
"So we would actually view this legislation as a step in the right direction, but only a first step because we believe that there are more infrastructure projects that are worthy of funding that would create jobs in the short-term and lay a long-term foundation for our ongoing economic strength over the long-term," he said. "We'll see what Congress chooses to do from here."
Both chambers passed their own long-term transportation funding bills this year. The House passed the six-year, $325 billion Surface Transportation Reauthorization and Reform Act Nov. 5 with overwhelming bipartisan support. The Senate passed its long-term transportation bill called the DRIVE Act in June, but the House didn't act on it because of certain concerns regarding funding—the bill had funding for three years, but made commitments for six.
The conference committee of members of the House and Senate met over the last week in order to hammer out the unified FAST Act.