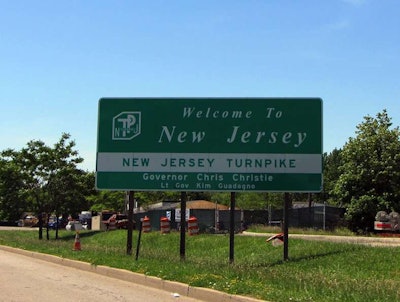 New Jersey Department of Transportation Commissioner Jamie Fox has announced that he wills step down from his position at the end of the month, just one year after being sworn into office and in the middle of accusations of ethics violations.
New Jersey Gov. Chris Christie announced the decision last week in a press release that said the move was "anticipated" and Fox was going back to the private sector. This marks the end of Fox's second tenure as the NJDOT commissioner after he previously held the position in 2002.
Fox said he took the position last year in an effort to renew the state's Transportation Trust Fund, which expires in July 2017. NJ.com reported that Fox was getting frustrated that gridlock was preventing anything from getting done on the matter.
"I had hoped that we could secure a credible long-term solution for the Transportation Trust Fund within a year. I deeply regret we were unable to do so, and with a year behind me, it is time for me to return to the private sector and pursue new opportunities," Fox said. "… I wish we could have gotten the job done, but I thank the Governor for the opportunity to serve and hope he is able to reach the needed solutions to our state's transportation challenges."
Fox was facing accusations of ethics violations just a week ago after two former State Ethics Commission chiefs said Fox committed ethics violations by sitting in on a meeting with United Airlines, which he formally lobbied for. In the meetings, United Airlines' decision to withdraw from the Atlantic City airport after just eight months was discussed, and New Jersey law says no state employee is allowed to be involved in any issues that involve a former business associate for at least a year.
But Fox maintained to the Cherry Hill Courier-Post that his resignation had "zero" to do with the ethics violation allegations. He said the probe into the situation was just "part of being in government."
"I knew that it was going to be a finite period of time when I took the job, and I did my best to get the Transportation Trust Fund funded," he said. "You just move on in your life sometimes when you believe that maybe you're not the best person to do that job."
Fox will stay on the job until the end of October, when he will be replaced by Deputy Commissioner Joseph Bertoni. Bertoni has been with the NJDOT since 1988 and has worked as everything from a project manager to the NJDOT's chief of staff.