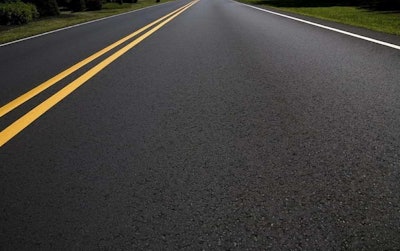 The Indiana Department of Transportation (INDOT) is looking at 188 road projects completed recently for potential early failure due to asphalt mix mistakes made by contractors, according to a report by the Indianapolis Star.
The projects, which only include those active last year, represent $71 million in work, INDOT says, and the expectation is that the roads could last only 70 percent of the expected lifespan. At issue is the amount of binder used in the mixes, which the department believes could be too little for the designs.
"Our concern is did (contractors) include enough binder to make the pavement perform as it was intended," Robert Tally, INDOT deputy commissioner for materials and construction management said in the report.
INDOT has notified officials in the areas that could be impacted, telling them about the potential shorter lifespan roads. However, Tally told the Star that "firm conclusions" have yet to been reached in the asphalt study. Core sampling is ongoing.
If found at fault, the department will either ask for contractors to replace the asphalt or pay them a prorated fee tied to the life of the pavement. If neither option is taken, Tally said in the report, INDOT could option to sue contractors for breach of contract.
One county highway department official cited in the Star report believes the specifications for the asphalt mix, which INDOT sets, needs to be reworked because he feels it relies too much on recycled asphalt, a contributing factor to the lower asphalt quality in his opinion.
But INDOT officials dispute that claim.
INDOT State Materials and Tests Director John Leckie said in the report that the asphalt will perform the same as long as the mix meets the specifications. Tally added that the department doesn't believe there is a correlation between recycled material and the pavement performance.