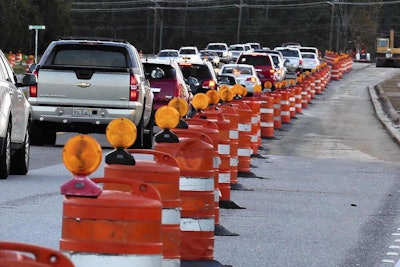 Kevin Huntington, a construction crewmember who does work along Interstate 95 in Virginia, offered temporary sanctuary to a young woman allegedly being harassed and pursued by a man, according to a report by WTVR.
Huntington was working near I-95 mile marker 155 in northern Virginia when an 18-year-old woman pulled up, jumped out of her car and informed him that a man was trying to kill her.
"She came running up to us and you could tell she was pretty distraught and terrified," Huntington told WTVR. "I told here just stay behind me and I wouldn't let anything happen to her." He called 911 immediately.
The man in question was later arrested and accused of kidnapping, strangling and sexually assaulting the woman. Huntington said he did see the accused. "He did approach us. He came up the shoulder and got out of the car and noticed he was on the phone," he said.
Huntington said his experience proved that you should always look to help people. "Pick up the phone and help somebody, you never know whose life you may save."