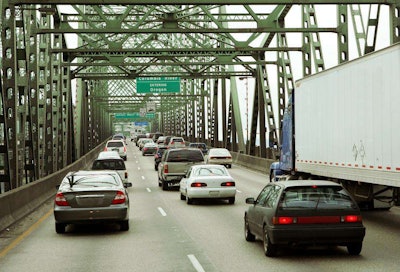 Three private businesses—Azuga, Sanef and Verizon Telematics—are now "technically certified" to manage Oregon Department of Transportation (ODOT) OReGO accounts, collect road user fees and deposit them into the State Highway Fund.
Created by Oregon Senate Bill 810, OReGO allows ODOT to charge a per-mile fee for volunteer motorists and is the first program of its kind in the U.S. The charge is 1.5 cents per mile, but only 5,000 cars and light-duty commercial vehicles (with less than 10,000-pound gross vehicle weight rating) are allowed in the program initially this year. The program launches July 1.
"Oregon is pioneering the nation's first pay-by-the-mile road usage charge system. We now have three trusted private partners on board . . . that Oregonians can choose from when they volunteer to enroll their vehicles in OReGO," said Jim Whitty, manager of ODOT's Office of Innovative Partnerships and Alternative Funding. "It's a huge step for Oregon and the nation."
Drivers still looking to volunteer can use the OReGO online calculator to see what they'll owe by joining the program.
"This is the wave of the future," Whitty said. "We've got to find a more sustainable and fair way to fund highway maintenance and new construction or our economy will suffer as our roads get more crowded and less safe."