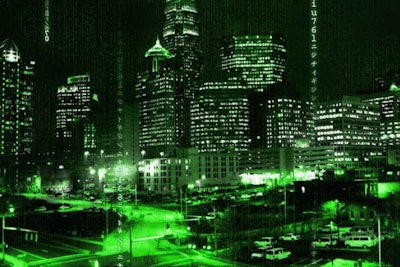 The Transportation Research Board (TRB) is hosting a webinar to review ways to protect transportation infrastructure from cyber "incidents" May 13, 2-4 p.m. eastern. The program will review materials recently developed by the National Cooperative Highway Research Program (NCHRP).
"Cyber incidents (intentional and unintentional) may likely occur in transportation systems due to the increasing convergence and dependence on digital components and systems," TRB said. "Cybersecurity incidents are not always intentional attacks on specific systems. Equipment failures and maintenance procedures can cause unexpected incidents, such as a loss of traffic management capabilities or signaling systems."
Topics to be covered include:
Introduction: What is cybersecurity and why it matters to highway transportation
Top myths of transportation cybersecurity
Cyber security principles
Risk management principles and risk management approaches
Plans and strategies, establishing priorities, organizing roles and responsibilities
Highway transportation operational systems (traffic management systems, communications systems, environmental control systems)
Countermeasures: protection of infrastructure and operational systems
Training: building a culture of cyber security
Security programs and support frameworks
On hand to present will be Ernest Frazier from Countermeasures Assessment & Security Experts; Pat Bye of Western Management & Consulting; and Jennifer Bayuk, Jennifer L. Bayuk. David Fletcher, also from Western Management & Consulting, will moderate the discussion.
More information is available here.