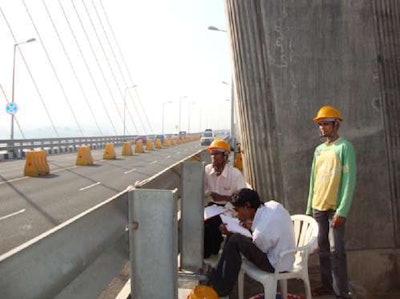 Many of New Delhi, India's highway-building efforts are at a standstill – but that might not be the case for long.
The government is looking to throw out existing contracts that aren't making much progress. The National Highways Authority of India is currently reviewing all of the slow-moving projects to see which ones could be terminated, according to The Economic Times. The road transport and highway ministry also wants the group to look at stalled projects that could benefit from premium payments being deferred.
Of course, not everyone is on board with this idea, but it is an interesting concept.
Now if only it were a two-way street. Then, we could reevaluate the government's progress on things like its progress – say, reauthorization? And if our elected officials aren't making progress or are at a standstill, we could just scrap them – like the projects in India.
Maybe then, they would start seeing the importance of getting a job done right and on time.