Nissan and Cummins announced Tuesday that the two have formed a partnership that will soon result in a turbocharged diesel option for the next-generation Titan, making the pickup the first light-duty diesel with a V-8 engine, according to our sister site, Equipment World.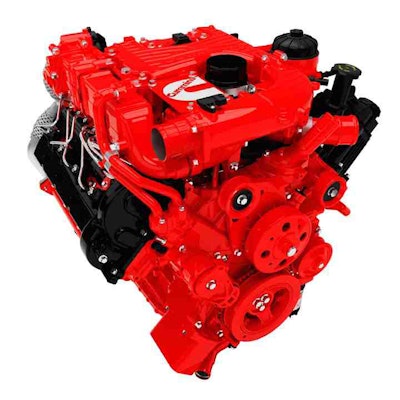 "Truck owners told us there's a demand for the performance and torque of a diesel in a capable truck that doesn't require the jump up to a heavy-duty commercial pickup," Fred Diaz, vice president of Nissan, said in a prepared statement.
The Cummins 5.0L V-8 engine will reach a maximum torque of 550 pound-feet and will deliver "more than 300" horsepower. No other figures were given, and the two companies have yet to say what transmission will be paired with the engine.
According to Nissan, the new engine is in the late stages of development, and Cummins says the "prototype trucks powered by the Cummins engine are currently undergoing extensive on-highway testing."
Cummins will build the 5.0L V-8 engine at its headquarters in Columbus, Indiana, and Nissan will assemble the Titan in its Canton, Mississippi, plant.
No release date been announced.