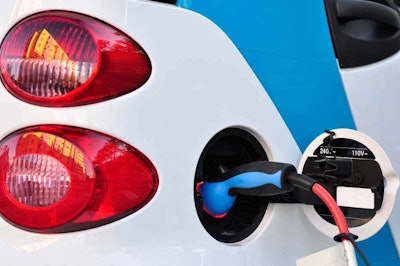 One of the biggest problems for owners of electric cars is that long journeys are often out of the question due to the scarcity of charging stations near most major highways.
However, electric vehicle owners will soon have the chance to travel between Burlington, Vermont, and Montreal, Quebec, Canada, without the worry of losing a charge.
That's because the two cities have agreed to create an electric vehicle charging corridor that will feature 20 charging stations along the 138-mile route, according to a report from Burlington Free Press.
Vermont Governor Peter Shumlin and Quebec Premier Pauline Marois announced plans for the corridor on Monday in Montreal, adding that future plans for more electric vehicle charging corridor may be in the works.
The corridor will officially open in the fall.