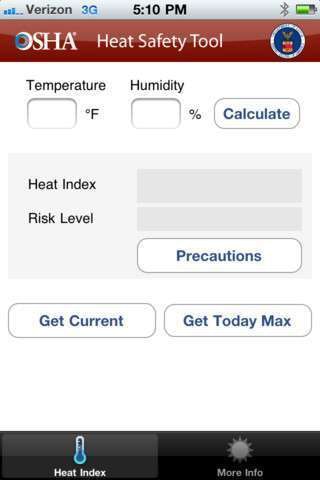 Though many construction safety advocates have begun ramping up reminders about driving safely in road construction zones, motorists are not the only safety risk to road construction workers.
With summer transportation projects already in full-swing, now is definitely the time to also take precautions against heat-related illness.
Our sister site, Total Landscape Care, has reported on an app from OSHA that calculates the heat index for a specified location, displays a risk level to outdoor workers and provides reminders about ways to prevent heat-related illness. The free app is available for Android, Blackberry and iPhone.
The app is part of a joint effort from PLANET and OSHA to raise awareness about the dangers of heat-related illness.
Though the information comes from our landscape-focused sister site, the risk of heat-related illness is not limited to landscapers. Check out the full story at totallandscapecare.com for more information about the dangers of heat-related illness and how to prevent it.