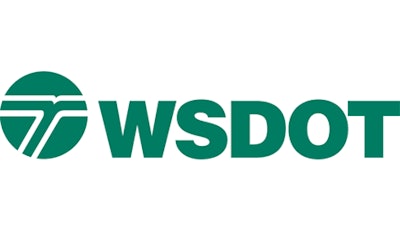 The Washington State Department of Transportation (WSDOT) last week submitted three applications to the U.S. Department of Transportation (USDOT) for $70.2 million in federal funding for projects in the Puget Sound area.
If selected, the proposed projects, located in Pierce and King, Skagit and Snohomish counties, would receive a portion of the $474 million in federal Transportation Investment Generating Economic Recovery (TIGER V) grant funds.
WSDOT has requested $17 million for the project in Pierce and King counties, which would extend the the high occupancy toll (HOT) lanes on State Route 167; $20.5 million for the Skagit County project, which would remove a traffic bottleneck on State Route 20 in Anacortes; and $32.7 million for the Snohomish County project, which would replace the Mukilteo Ferry Terminal with a new, multimodal facility in a new location.
To be eligible for a TIGER V grant, a project must improve existing transportation facilities and systems, contribute to economic competitiveness and jobs and increase transportation choices. States are eligible to receive $10 million to $200 million in TIGER V grants.
USDOT will likely announce TIGER V grant recipients this fall.
For more information about WSDOT's proposed projects, visit wsdot.wa.gov.