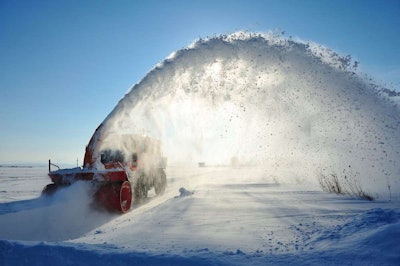 The American Public Works Association (APWA) has given the Ohio Department of Transportation (ODOT) its Excellence in Snow and Ice Control Award for 2013.
ODOT is the first state department of transportation in the country to receive the award.
The APWA selected ODOT because of the agency's snow and ice removal on 43,000 miles of highways, using 1,600 snow plows, 3,000 employees and more than 650,000 tons of salt stored at 200 locations around the state.
So far this winter, ODOT has used 738,948 tons of salt statewide at a cost of almost $81 million, compared to the winter of 2012 when ODOT used 368,669 tons of salt and spent $43,817,204.
The agency has approximately 300,000 tons of salt ready for use.
The APWA will present ODOT with the award at APWA's 2013 North American Snow Conference next week in Charlotte, North Carolina.