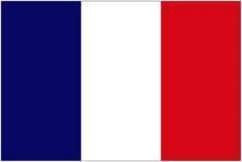 Scare bleu!
Maurice Taylor, CEO of US tire maker Titan, writing to France's Industry Minister Arnaud Montebourg, after the minister asked Titan to buy a Goodyear tire factory in Northern France that is about to shut down:
"I have visited that factory a couple of times. The French workforce gets paid high wages, but works only three hours. They get one hour for breaks and lunch, talk for three and work for three hours," he wrote. "I told this to the French union workers to their faces. They told me that's the French way!" The story, originally in a French newspaper, comes via CNBC's Katy Barnato and has some other delicious lines. For example Taylor asks the minister "How stupid do you think we are?" and "You can keep the so-called workers." He's not done: he throws another major jab, boldly suggesting France's politics means that Michelin won't be making tires in France five years from now.
Taylor, as you might imagine, is known for his straight talking. My guess is that every American politician and diplomat that winces when they read his letter will also let a little smile play at the corner of the mouth. But Taylor raises eyebrows twice in his letter, once with his non-working blast then again by suggesting his company would prefer to buy a factory in the third world, pay basement wages then sell tires back to the industrial word. Including France. Delicious indeed.